Co-founders Christiane Schwausch and Ben Toussaint constitute good:matters' permanent team. They act as contact partners and are in charge of project coordination. Where necessary they draw on the support of competent freelancers in a relevant field, such as law, economics, media and web design and video journalism.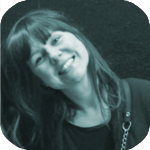 Christiane Schwausch (DE, or rather "Third generation former GDR") studied law at the universities of Dresden, Prague and Hamburg as well as human rights and democratisation at the European Inter-University Centre for Human Rights and Democratisation (EIUC) in Venice and Brussels. Following this, she worked in analysis and information in international, governmental and civil society organisations in Europe and India. Her work focused on European fundamental and human rights policy, international and European development policy as well as democratic legitimation in developing countries and international organisations. Beyond that, she enjoys incessant discussions about gender roles and anti-consumerism. Get in touch at christiane@goodmatters.net .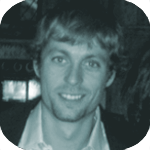 Ben Toussaint (LUX, refugee of the finance world) studied psychology at the universities of Luxembourg and Innsbruck, Spanish language and culture at Universitat de Barcelona as well as human rights and democratisation at the EIUC in Venice and Copenhagen. Since he works in public relations and campaigning in the fields of development and climate policy for various NGOs in Luxembourg and Germany. So far his work has focused on international climate and environmental policy, European agricultural and trade policy, policy coherence for development, the human rights approach in development cooperation as well as international raw materials policy and the transformation towards a post-industrial, resource-conserving global economy. Other fields of interest will definitely follow, because – according to him – experts know too little about too much and too much about too little. Get in touch at ben@goodmatters.net .